NEXT TRC EVENTS
Santa & the Naughty Children
1st Sat, 12/02/2023 - 11:00a PT
Online general meeting
1st Tue, 12/05/2023 - 6:30p PT
Online general meeting
1st Tue, 01/02/2024 - 6:30p PT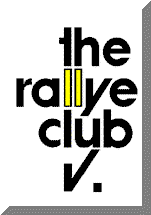 This page contains links to a variety of additional information on car rallyes. Click on a category or browse the whole page.
---
Gimmick Rallye Resources
CM AB Gimmick Rallye Guide, version 3.5, January 2015 (PDF, 1194kB) Format/print info
Rallye Compendium, Issue 1, November 2009 (PDF, 8445kB), from El Dorado Touring Club
A short CM rallye school
A sample CM rallye (PDF, 26.0kB)
A sample Q–A rallye (PDF, 35.8kB)
A guide to A–B gimmick rallyes (PDF, 208kB)
History and Evolution of CM gimmick rallyes (PDF, 91kB)
CM Gimmick Rallyes - A Blast from the Past (PDF, 94kB)
Rallye tips:
Sample Run Sheet for recording CMs (PDF, 7kB)
---
Virtual Rallye Resources
---
Timed Rallye Resources
---
The following are intended to aid rallyemasters in preparation for their events.