Next Events
General meeting
1st Tue, 09/07/2021 - 6:30p PT
Talk Like a Pirate Rallye
1st Sat, 10/02/2021
General meeting
1st Tue, 10/05/2021 - 6:30p PT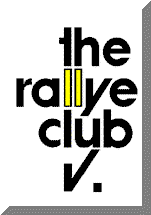 Route Instructions and Map – CM School Rallye
SI: When ready to leave the start, exit the parking lot and turn right on Andover. End SI.
1. R FIRST OPP
Note A: L ON RICHARD
2. L AT BEVERLEY
3. R AT T
4. L AT CONCORD
5. L FIRST CHANCE
6. R AT AMHERST
7. R AT 3RD
8. R ONTO EVERETT
9. L AT TEE
10. R ON MERRITT
11. L AT DIANE
SI: Begin final traverse at Andover after completing RI 11. Directions to the finish location would be included here, perhaps with a reminder to make sure your score sheet is complete before bringing it inside and turning it in. End SI.
---