NEXT TRC EVENTS
King Kong Jr vs Godzilla Jr
1st Sat, 06/03/2023 - details 11:00a PT
Online general meeting
1st Tue, 06/06/2023 - 6:30p PT
Online general meeting??
1st Tue, 07/04/2023 - 6:30p PT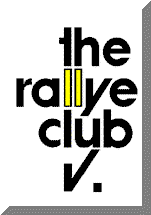 NEWS:

---

Recent Rallye Results

---

Latest web updates:

May 31, 2023 - Add King Kong Jr vs Godzilla Jr preliminary instructions.
May 7, 2023 - Post latest Regional Rally Calendar (v1.8), plus April final and May draft business meeting minutes.
April 17, 2023 - Add Devil's Gulch 2023 and Foothills and Back Road Rally to the calendar.
April 15, 2023 - Add flyer and calendar details for King Kong Jr vs Godzilla Jr rallye.
April 11, 2023 - Post results for Rallye Noir, final February & March, and draft April business meeting minutes, add remaining 2023 rallye dates to calendar.
March 28, 2023 - Post preliminary instructions for Fool Rallye.
March 16, 2023 - Post latest Region Rally Calendar (v1.7).
March 8, 2023 - Updated 2023 Board and Appointed Positions. Fix info and registration links for Fool Rallye.

Map to usual start location




What's it like at a rallye?



To view the PDF files on this web site, install the free Acrobat reader.