NEXT EVENTS
PCA-RR: Mt Tam Trek
3rd Sat, 06/18/2022 - 11:00a PT
Online general meeting
1st Tue, 07/05/2022 - 6:30p PT
Online general meeting
1st Tue, 08/02/2022 - 6:30p PT
PCA-RR: There & Back Again
3rd Sat, 08/13/2022 - 11a PT
Online general meeting
1st Tue, 09/06/2022 - 6:30p PT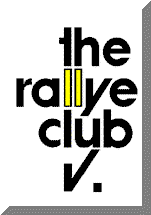 NEWS:

What's it like at a rallye? Read Rob Krider's article Racer Boy Takes on Gimmick Road Rallyes

Club meetings are usually

1st

Tuesday of the month. They're a lot of fun with some very silly people, and perhaps some actual business may get done. Check out the latest meeting minutes and agendas (last update May 2022) to see what's going on and the calendar for location and times.

Looking for more than the local scene? Here's the latest 2022 Western Regional Rally Calendar (last updated May 13, 2022).

Rallyemasters and Mentors Needed! We're looking for new folks to help produce rallyes by serving as a rallyemaster and "old hands" to help mentor them. Think of the fun! Think of the glory! Think of the pleasure at inflicting your tricky logic on other rallyeists. We have folk to help guide and mentor you so that you're a success. Just contact Ed Slintak or Dean Stanton.

Haven't rallyed in a while? Tell us why - we miss you.

---

Recent Rallye Results

---

Latest web updates:

June 8, 2022 - Post Amazing Rallye results.
May 31, 2022 - Add Mt Tam Trek and There & Bavk Again rallyes to calendar.
May 30, 2022 - Post March final, April final, and May draft business meeting minutes.
May 15, 2022 - Finish adding flyer links for rallyes on results page.
May 12, 2022 - Upload new Western Regional Rally Calendar.
May 3, 2022 - Post May business meeting agenda. Add Rob Krider rallye article.
April 30, 2022 - Post April business meeting draft minutes.
April 22, 2022 - Post Press Your Luck rallye results.
April 15, 2022 - Add Amazing Rallye flyer and calendar details.

Map to usual start location




What's it like at a rallye?



To view the PDF files on this web site, install the free Acrobat reader.