NEXT EVENTS
Online general meeting
1st Tue, 01/03/2023 - 6:30p PT
Online general meeting
1st Tue, 02/07/2023 - 6:30p PT
Online general meeting
1st Tue, 03/07/2023 - 6:30p PT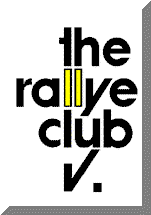 I started doing car rallies this year and got one of my women friends
involved as my navigator. We have just completed our final event of the
year. It was an overnight Monte Carlo (or Pam Am) style rallye from Santa
Barbara to Las Vegas (about 700 miles).

It was 14 plus hours of pure adventure… The highlights for me were being
told my little Honda Wagon must be a BMW if it overtakes that many cars!
Busting the muffler on the dirt roads, so now my car sounds powerful and
really confuses people! Following another rallyist on a dark twisty road
and having the roller-coaster ride of my life… flagging down total
strangers at 2 in the morning to help get another car towed out of a gully…
seeing shooting stars and fog that hung just above the car… being awake for
37 hours and SURVIVING!"

Jane Barker
Starlite Car #38
Honda Civic Wagon
noisy, but still runs!